Office Address (Starting August 31, 2012):

Bridge to Asia
1505 Juanita Way
Berkeley, CA 94702-1103
USA
This office is for correspondence only—please do not send books to this address. Book donations should be shipped to or dropped off at our warehouses.
Email: asianet@bridgetoasia.net
Phone: 510.665.3998

Hours of operation:
Monday through Friday, 9 a.m. to 5 p.m., Pacific Standard Time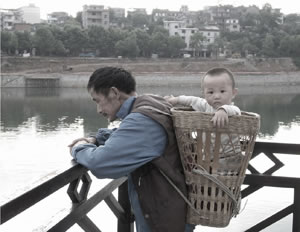 Donor Letters
"I just sent off my 27 boxes of National Geographics. I purchased some of the issues so there would be a complete set. It seems silly to have so many here and so few abroad where they are badly needed, and I am glad your organization is well set up to receive them."
Betsy Northrup, Massachusetts
"On behalf of our colleagues in the Neurology Division of Pfizer Pharmaceuticals Group, we are happy to inform you that 523 medical journals have been sent to you for shipment to students and teachers in Asia. We look forward to a continued relationship."
Carolyn Sikes, Ph.D., Neurology Division,
Pfizer Pharmaceuticals Group